Recipes for National Ice Cream Month: Floating Blueberry California Cobbler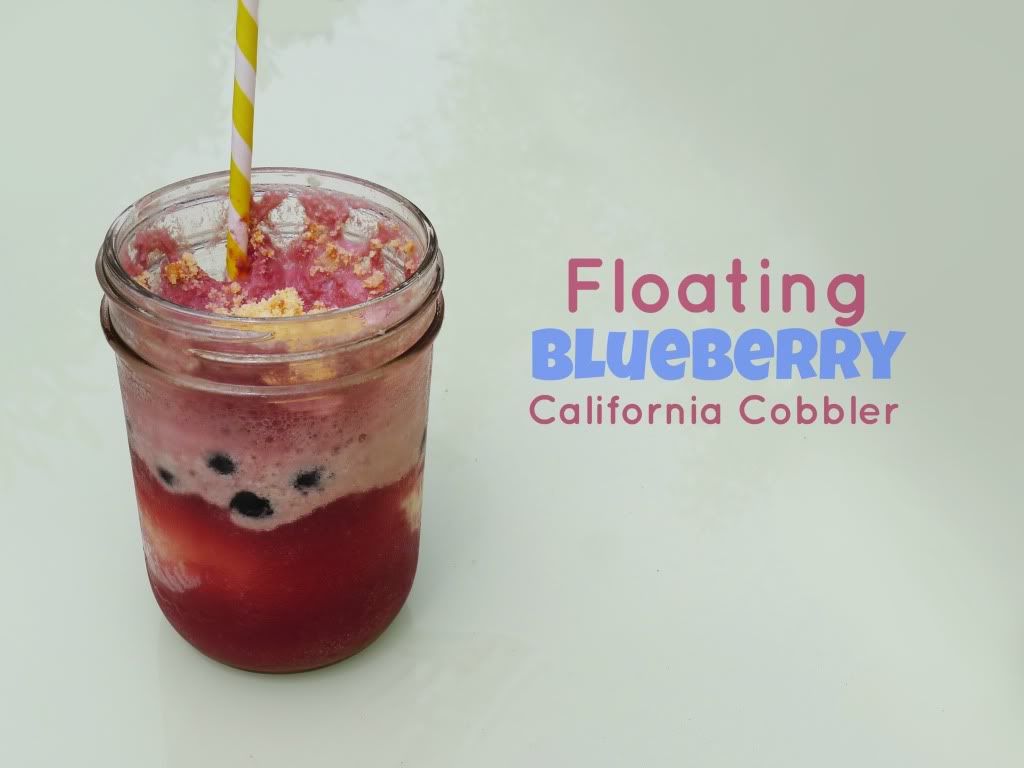 Publicado en July 24, 2012
It's National Ice Cream month and yes, it's time to celebrate!  Ice cream can be enjoyed in many different ways other than a plain old ice cream cone.   Don't get me wrong, I have nothing against scoops of ice cream.   Since I was a little girl, I've been know to swirl it around in a bowl until it becomes melty "ice cream soup," and I've noticed my three year old son attempting the same ice cream eating tactic when he enjoys his share of this frozen treat.
Originally featured on Nibbles and Feasts
We welcomed July with a California Milk Advisory Board ice cream social event.   I got to experiment with out of the ordinary ice cream toppings such as Fritos, sesame seeds and yes, bacon.
Not only did I get to indulge in my own ice cream creation, but we learned a few new and fun ways to enjoy a good scoop of ice cream.  Here, I share with you two of my favorites.  Hope you enjoy them as much as I did!
Floating Blueberry California Cobbler
Ingredients
1 scoop Real California vanilla ice cream
1/4 cup blueberries
1/2 cup blueberry-flavored soda (such as Izze Sparkling Blueberry)
1 sugar cookie, crushed (about 1 tablespoon)
Ground cinnamon
Instructions
In a serving glass, alternate layers of ice cream and blueberries. Pour soda into the glass until it reaches the top and ice cream is floating. Top with crumbled sugar cookie and a dash of cinnamon.
Notes
Recipe developed by Kristina Vanni on behalf of the California Milk Advisory Board.